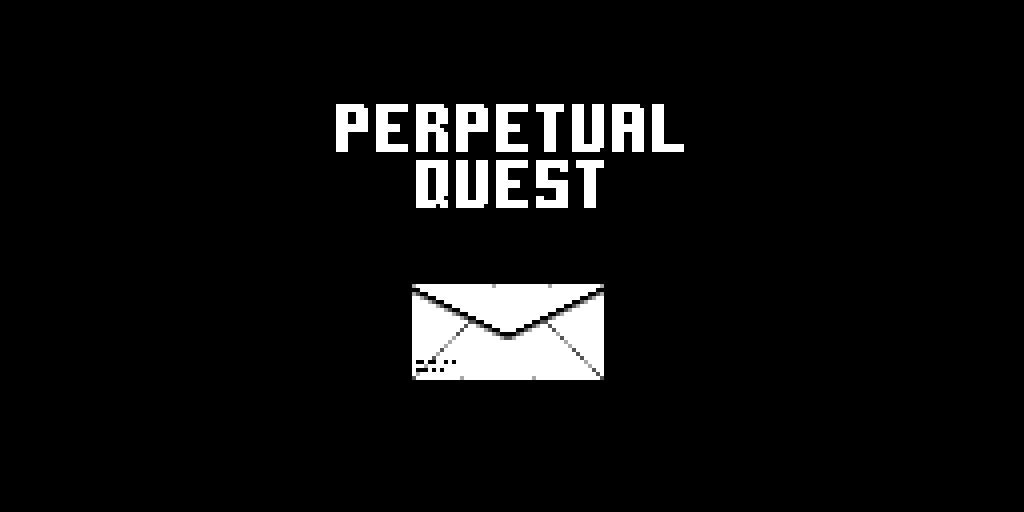 PERPETUAL QUEST
Super Tiny Post LD Update
---
Hey! I thought it'd be nice to add a couple of quality-of-life things to the game, like controller and fullscreen support; but I ended up adding a few extra little details. I've noted all the changes here incase anyone's interested.
- ADDITIONS -

Added controller support.
Added fullscreen, quit and change control mode options to the pause menu.
Added spooky blue fog to the swamp.
Added speed shoes to the shop in order to make getting around more fun after the first loop.
Added a final score screen.
Added some additonal effects and sounds.
- FIXES -
Tweaked some of the tiles used in areas like the town and swamp.
Fixed the bats from vanishing when the player loops around the boss dungeon.
Fixed some other stuff but I've forgot them now. :S

Files
PERPETUAL QUEST (Latest)
42 MB
Jun 09, 2018